Clay Work
The Potter's House is a great place to start your clay journey.  We offer a wide range of clay experience workshops, and try to tailor to the individual. You can join an advertised group or if there are four of you, book your own session.
Working with clay has amazing benefits, great for body, mind and soul.  We encourage you to work at your own pace and to develop your own style and creativity.  We offer hand building with slab and coiling clay, and throwing sessions on electric wheels.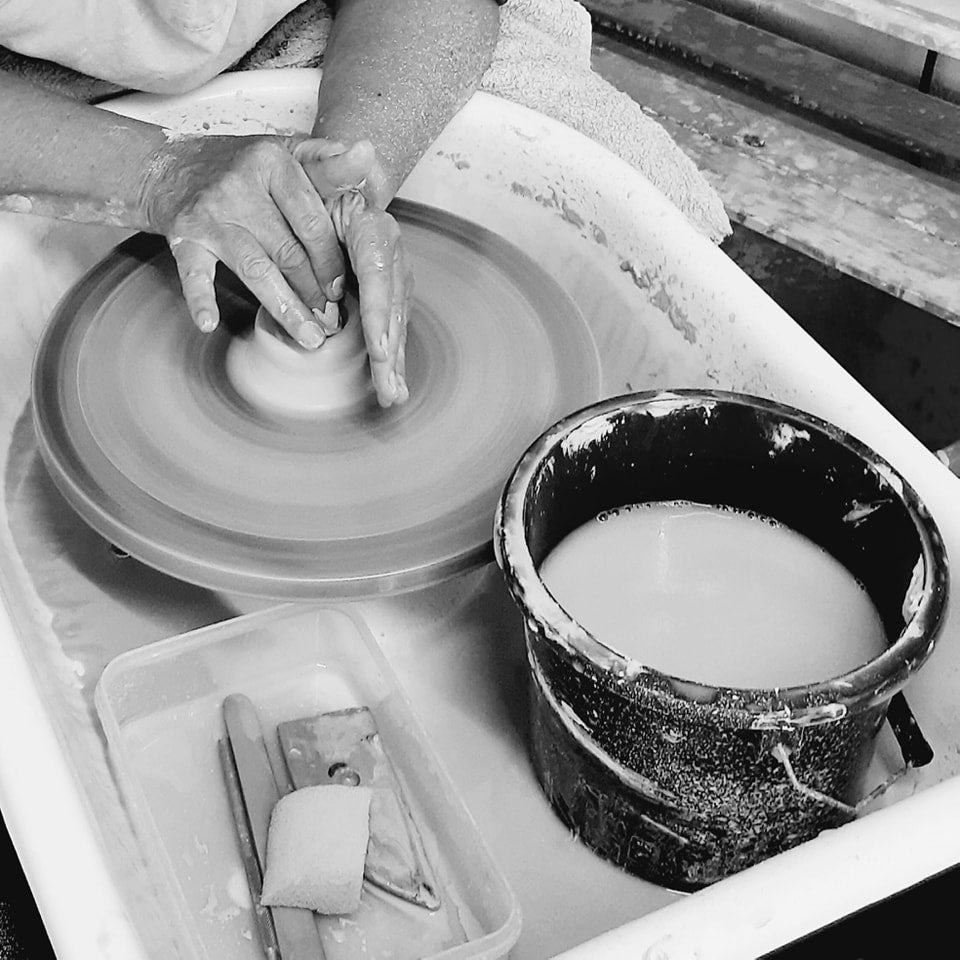 Wheel Sessions
Wheel session are a must for anybody
who would like to try pottery throwing on a wheel.
All materials, tools and firing are
included.  You get the chance to learn how to centre and throw pots,
leaving them in the studio for drying and firing.
Book Now
Additional wheel sessions are available for those who have
completed the Beginners Wheel Session, enabling them to continue practising and
learning more about the process. Additional sessions are 2 hours long, also
include all materials, tools and firing.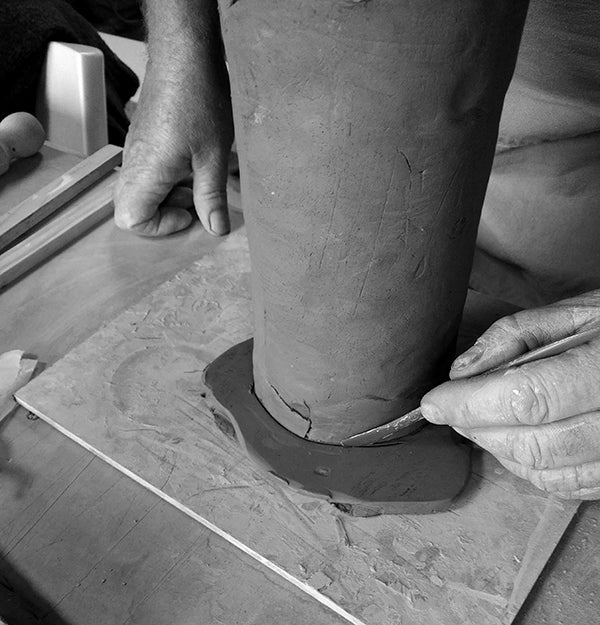 Handbuilding sessions
Hand building using slab and coiling is a great way to make your own creations. Our 2 hour session is suitable for anybody who would like to make items from clay at a more gentle pace. 

Using tools and forming clay shapes with your hands, a great way to develop
clay skills.
All materials, tools and firing are
included.
Children's Clay Sessions
Wheel sessions are suitable for 12
years and over. We can however offer  a taster session with  younger
children,  this is usually an hour depending on the age of the
child.  All children must be accompanied by a participating adult.
Studio Wheel Rental
Hourly wheel rental in the studio is
also available for those who just want to hone their skills and be in in
amongst the buzz of the pottery.
 (please note we will only fire clay in our kiln that has been bought from us)
Drying, Firing & Glazing
Drying and firing we do not rush this
process all pottery pieces are kept to dry in the studio for two - three weeks
depending on the size of the item.  This is to prevent cracking and
explosions in the kiln, each piece is then fired at 1100 °c. However, in ceramics
cracks and failures do happen from time to time despite our drying and firing
protocol.
Individual ASN sessions please contact us to discuss what your requirements are.