In2009 Craic Pots Pottery was born, a small part time paint your own pottery studio in Gairloch. The Studio relocated in 2015 to Kiltarlity and under the new banner of The Potter's House in a building shared with 1st Class Cakes and The Coffee shop. This proved a great success, pottery painting parties and great party food. Having outgrown the space, in January 2019 The Potter's House moved to Muir of Ord. This move now enables a wider pottery experience.
We offer Clay hand building, pottery throwing on a wheel, pottery painting, slip casting, and other crafts and techniques. We manufacture bisque for sale, do commissions, have a gift shop and also clay and ceramic sales. If you would like a tour of the workshop to see some of the processes in the studio please get in touch.
Fiona
Hails from Wester Ross and was often found playing in a clay bank at her Grannies house making thumb pots, later on whilst studying at college an art therapy class captured her interest and stimulated her further interest in clay. This
led to using clay in her work with children experiencing social, emotional and behavioural difficulties.
Over the years clay and pottery were never far from home with an ever expanding eclectic collection of ceramics. After several family holidays taking her own children to pottery studios to paint, becoming a full time potter was inevitable and has never looked back.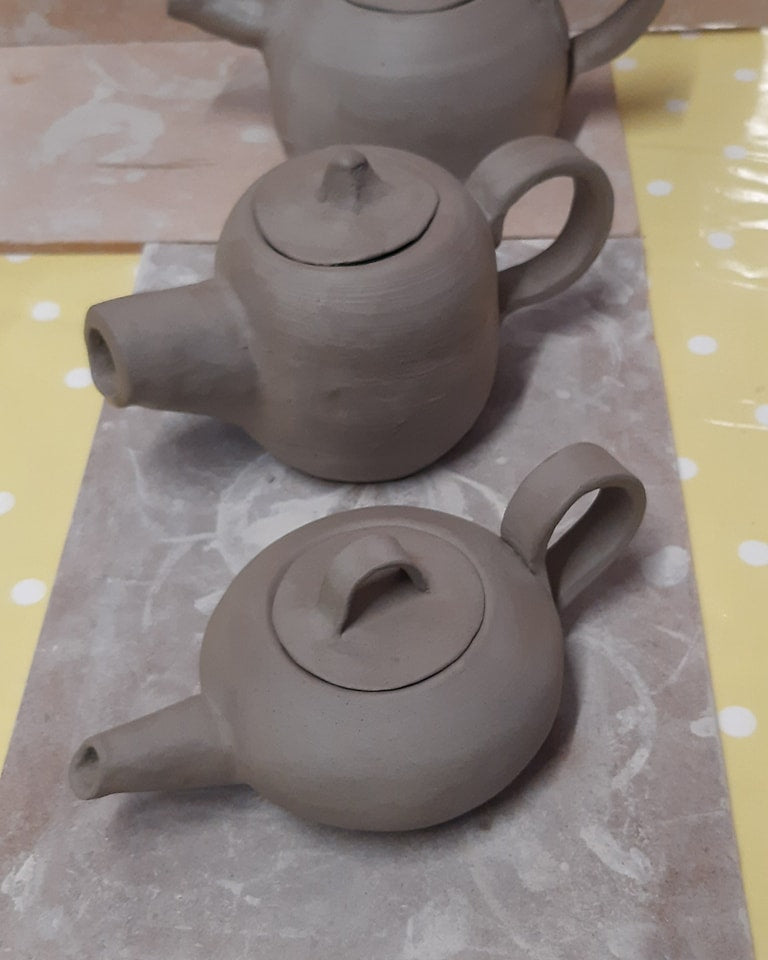 Lexi
A married mum of one, with a history of 20 years working in Special Educational Needs. "We moved to The Highlands in 2016, and having been interested in crafting most of my life and I started my own craft business Purple-Bug Crafts and enjoy creating needle felted pictures, crochet bees and sea glass jewellery.
I discovered the gem that is The Potter's House, painted, made a clay tray and I got on brilliantly with Fiona... haven't left since! Over the last 3 years I have loved learning the process of making
pottery from start to finish and love working at the pottery. It has been a journey of discovery and having never wanted to work with clay, I now love working on the potters wheel (miniatures are my favourite), hand building an
array of creatures, making slip cast pots, learning new skills and also being able to teach others in the studio."